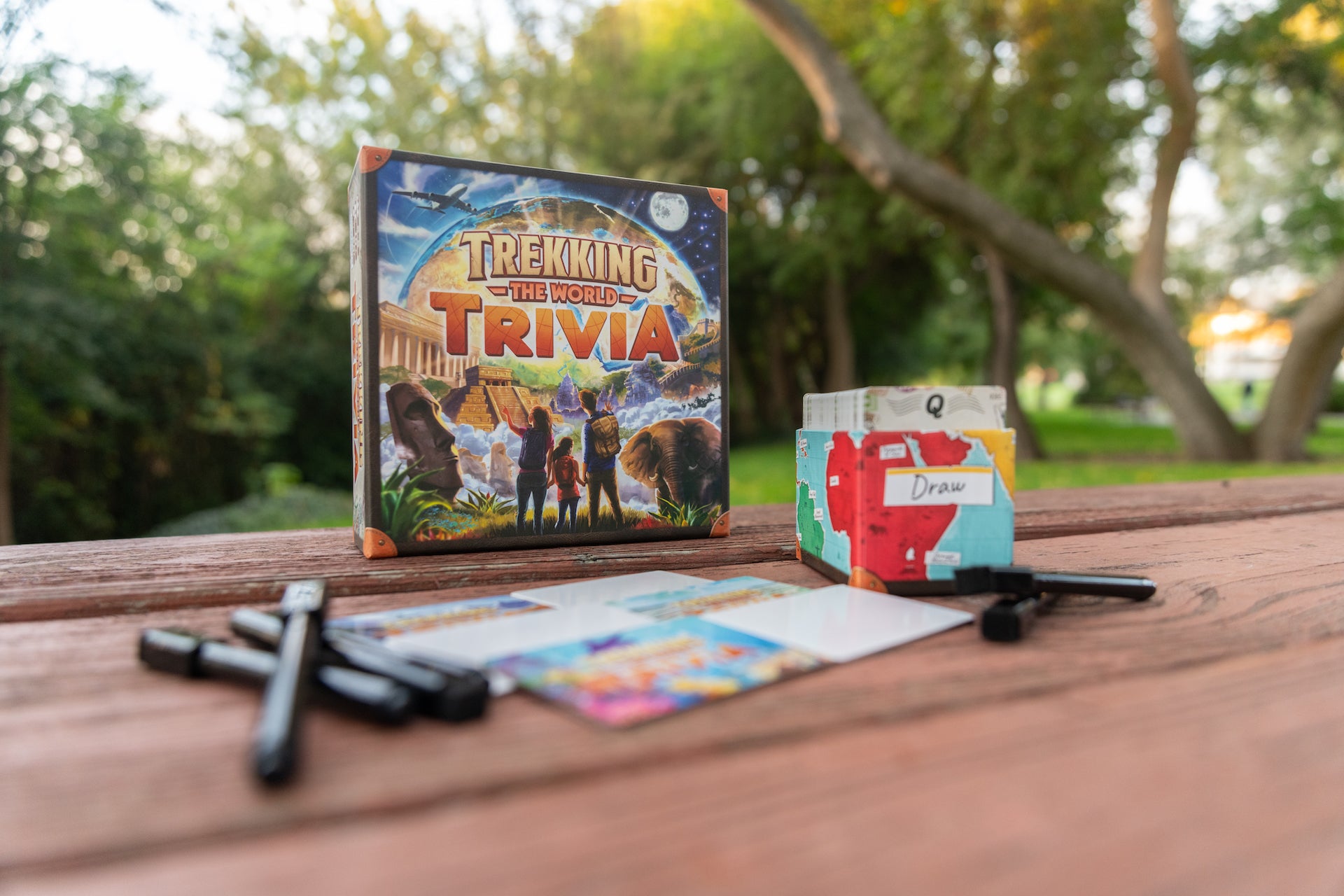 Trekking the World: Trivia
$25 $30
From the Creators of the Trekking the World: This trivia game will help you learn amazing facts and tidbits about cultures from all around the world.
Great for All Ages! You don't have to be a trivia buff to play this game. Any player can use smart guesstimation to play, learn, and win.
800+ Questions: Written by a world-renowned trivia expert, winner of both Jeopardy and The Weakest Link, who created family-friendly questions that work for both kids and adults.
Fun + Educational: Learn about countries all over the world in a fun and creative way. Appeals to a wide range of people.
2-6 Players
Ages 10+
20
Minutes
NO QUESTIONS
ASKED REFUND POLICY
THE PERFECT GIFT

FREE SHIPPING
Learn about cultures from around the world through trivia.
Trekking the World Trivia is a family trivia game that lets players experience countries all around the world in a fun and interesting way. You don't have to be good at trivia in order to play and love this game. Players will make their best guesses at the question to earn points. Anyone can play and win. Plus setup is easy—just open the box and start playing within minutes.
It doesn't matter if you're looking for a trivia game, games for teens, or family games, this one is perfect for your next family game night. The box is small (8x8), which makes it easy to take on the road or in the car.
Great family game for building travel excitement
Once we all understood how to read the cards, we had a wonderful time playing a couple of rounds after dinner. The trivia is fun and relevant.
Simple Fun
A great way to socialize and learn some trivia at the same time.
Fun with trivia
My kids and I love trivia but my husband usually doesn't. He loves this game.